Online Education & Training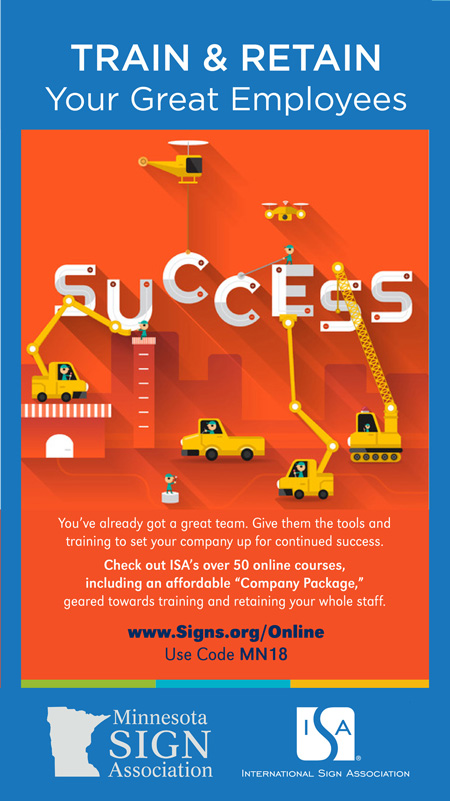 AFFORDABLE & EFFECTIVE TRAINING AVAILABLE AT YOUR FINGERTIPS
Finding effective signage-related training can be difficult, but MSA and ISA have you covered.
Dedicate time to helping your team learn new skills or brush up on their current skills. Whether they're new employees or have been with you for 20 years, ISA offers some of the most effective training and education available in the sign, graphics and visual communications industry. ISA Online Learning boasts more than 50 on-demand courses that will not only strengthen job skills and increase efficiencies, but also boost morale among your teams.
All courses are on-demand and self-paced, so employees can take them when it's convenient and start and stop anytime. Plus, some courses are approved for CEU credits by the International Code Council and two installation courses are translated into Spanish. What's more? They're affordable! Courses start at just $25 for MSA local sign company members, and, if you want to train your entire team, consider purchasing a versatile company package.
An added benefit of using ISA Online Learning to train your staff is that for every course or package purchased, ISA will give a portion of the profits to MSA. Be sure to enter promo code MN18 when purchasing a course. Effectively training all your employees becomes easier with ISA Online Learning! Explore how at Signs.org/Online.